Who Are We?
At Winston Salem Christian School (WSCS), we believe that all students are gifted by God to use their talents for His service. We raise the bar academically and through the loving encouragement of our teachers, students go further than they ever dreamed possible. We believe Winston Salem Christian School is the best private Christian school in Forsyth County and surrounding areas.
We are Christian. Every student experiences biblically based instruction every day, prays together and worships together in weekly chapels in all levels of our school, from ELC to Upper School. We serve together by partnering with local non- profits in order to represent Christ to our community. We preach the word of God in all that we do. Just this year, at our annual back to school camp for our high school, 16 students made professions of faith.
Our community is made up of 43% African American, 37% Caucasian, 13% bi-racial, 5% Hispanic, and 2% Asian. This diversity will soon expand to an international perspective with plans in place to expand our current international exchange program significantly, making WSCS the only International Christian school in Winston Salem.
We offer a wide variety of AP Courses and our graduates earn admission into competitive universities, often receiving significant scholarship money. 63% of our graduates receive college scholarships to schools such as UNC Chapel Hill, NC State, High Point University, University of Miami, and Liberty University to just name a few. According a recent Washington Post report, only 19% of students nationally receive college scholarships.
More than two-thirds of our students participate in extra-curricular activities such as musical theatre, athletics and a variety of clubs and intramural activities. Our athletic programs are competitive and push our students athletically. This year we have earned two state championships and several runner-up honors. Our arts program produced a full-scale musical performance and our lower school students receive instruction in art, music and physical education weekly.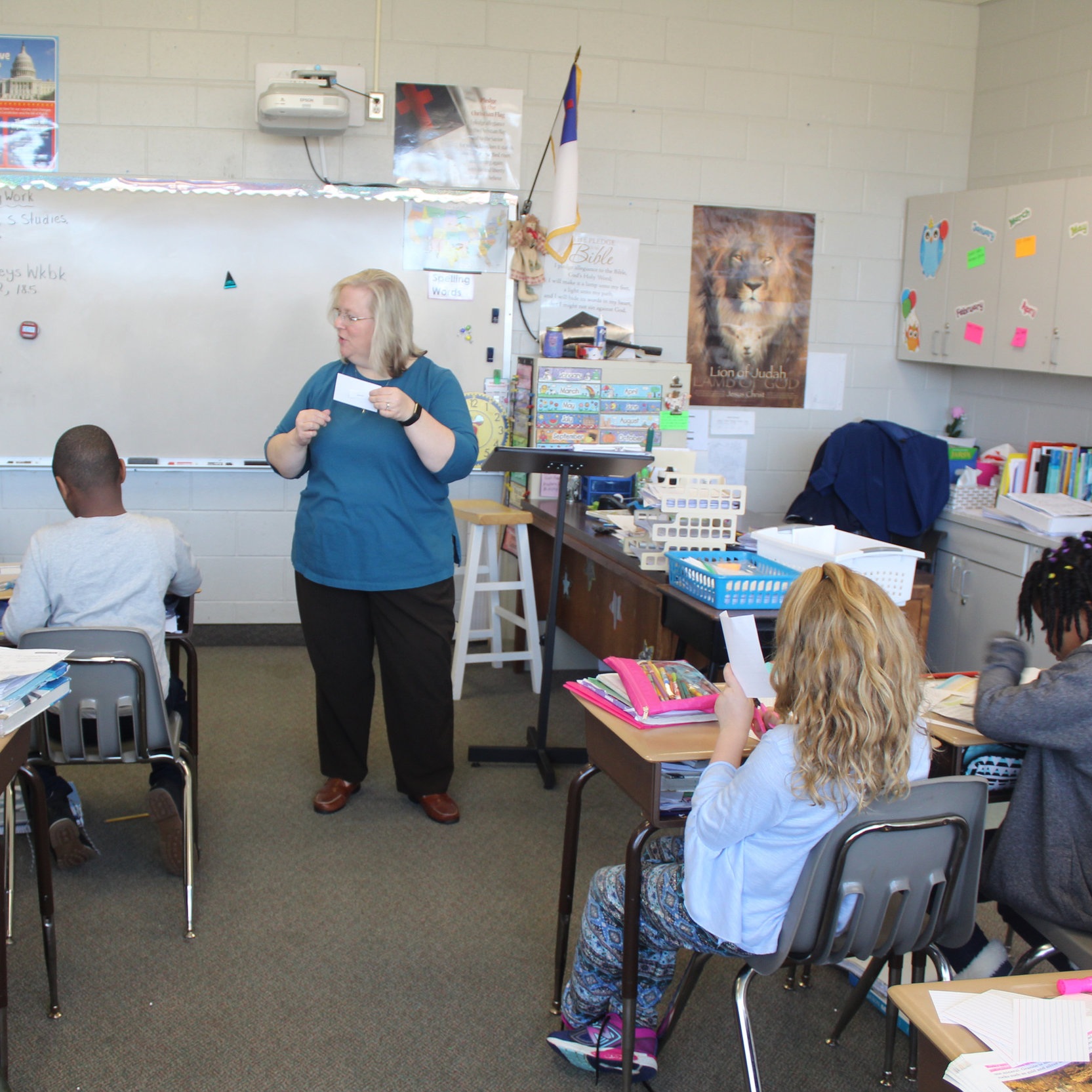 Our students come from a wide variety of socio-economic spectrums. 75 students at WSCS attend using the NC Opportunity Grant, yet we also have the children of doctors, lawyers, surgeons, pastors, business owners and teachers attending our school. Approximately two-thirds of our students live in Title One school districts which leads to a wide variety of experiences and perspectives in each classroom.